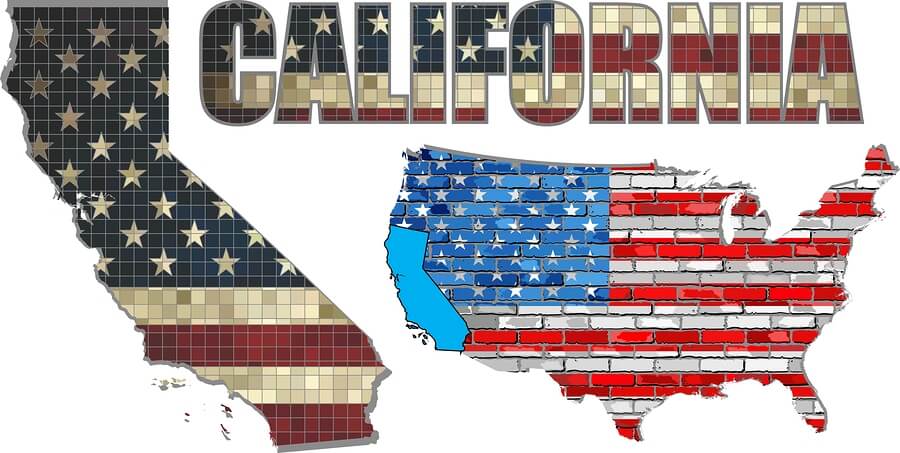 On this page you will find many companies that hire felons in California. Please take note that every company listed does hire felons but exact policies vary per position and/or location. In addition to the list we wanted to highlight some great jobs for felons in California.
Jobs for Felons in California
Cal Jobs – California's Job Center
Cal Jobs is a state run agency that specializes in placing people in jobs. They will work with you to find a felon friendly job in California. They have hundreds of jobs listed at any given time and are always adding more on a daily to weekly basis so check their job boards frequently.
JPMorgan Chase
JPMorgan Chase is one of the largest financial institutions in the United States and California. Surprisingly the do offer employment to felons as long as your conviction is at least seven years old. JPMorgan Chase offers great entry level positions, good benefits, the ability to advance through the ranks and you will be able to transfer to almost anywhere in the United States.
Stericycle
Stericycle specializes in hazardous and medical waste disposal. It may sound dangerous but it really is not. Stericycle has been around for a long time and offers jobs to felons in California and many other states. Your felony conviction must be at least three years old.
Temp/Staffing Agency Jobs
Temp agencies can be a great resource for felons/ex-felons because of the amount of different jobs temp agencies can offer. From labor, janitorial, manufacturing and white collar positions staffing agencies can most likely place you into some type of felon friendly employment.
You can find a list of nationwide temp agencies here.
List of Companies that Hire Felons in California
Click on the company name to view their career website for more information or to apply directly. Please remember that the type of conviction and length of time since conviction will impact who will hire you. Not all positions at each company are open to felons but some are.
Restaurants/Hospitality Jobs
IHOP – We believe that most IHOP's do not perform background checks.
---
Labor & Manufacturing Jobs
American K-9 Detection Services, LLC – Fresno, CA –  Must not have any violent crime felonies or spouse or child abuse convictions.
Stericycle – No Felonies within the last 3 years. Felony charges will be reviewed case by case.
 Kimco – La Verne, CA – Ability to Pass a 7 year Felony and Misdemeanor Background Check.
Golden State Utility Co – Fremont, CA/Selma, CA/Sacramento, CA – Laborer Positions; SAN FRANCISCO APPLICANTS: Choose the answer: "I live in and/or am applying for a job in a state that does not require an answer at this time." YOU WILL BE ASKED TO ANSWER THE CRIMINAL HISTORY QUESTIONS AFTER THE FIRST INTERVIEW. When answering such questions, please do not disclose any misdemeanor and felony convictions that occurred more than seven years prior to the inquiry or : (a) arrests other than those which charges are still pending, (b) completion of any diversion program, (c) sealed or juvenile offenses, or (d) infractions that are not
felonies or misdemeanors.)
SHINY Cleaning Services – Visalia, CA – We are residential and commercial cleaning company. Position requires as much open availability throughout the week as possible. Must have a working and reliable vehicle, car insurance, and be able to pass 7 year background check with no thefts or felonies.
---
Transportation Jobs
More information about becoming a truck driver with a felony can be found here.
Sun Distributing Company – San Francisco, CA – 7 year felony / misdemeanor search.
Safer Transportation Inc. – San Bernardino, CA +16 other locations- No felonies in the past ten years. No drug felonies in your lifetime.
National Lease – Stockton, CA – $19 an hour –  No DUI's or Felony Convictions w/in the last 5 years. Class A CDL
Cheeseman Transport  – Ontario, CA No felony convictions within 7 years.
Southern Refrigerated Transport (State Wide) – FELONIES – Reviewed by Management.
National Lease – San Diego, CA – No DUI's or Felony Convictions w/in the last 5 years.
KTM North America – No Felony and Misdemeanors within the last 7 Years.
Right Turn Recruiting – San Jose, CA – No drug felonies in the last 10 years. CDL Req.
Trans Global – 0 felonies (past 7 years)- 0 misdemeanors/ DUI (past 5 years)
Felony Expungement – In a number of states it is possible to have your felony conviction either expunged or sealed. Imagine having your record swiped clean! Learn more here.
Healthcare Jobs
Provado Mobile Health – Most of their jobs postings state the following; "Have a clean Criminal Background History free of felonies and violent or sexual crimes (past 7 years)."
---
Staffing & Temp Agencies Jobs
More temp agencies that hire felons can be found here.
Adecco – Varies per employer
Cornerstone Staffing Solutions, Inc. – (Statewide) Varies per job
AccuStaff – Background check will be run for the past 7 years. No misdemeanors for drugs, sex, theft or violence (including domestic).
Manpower – Case by case evaluation depending on employer.
Automation Personnel Services – San Diego, CA – No felonies in the past 7 years. Production Workers Needed.
---
Other Jobs
Herzog Technologies, Inc – No felonies within the last 7 years.  Technology Jobs.
County of Riverside – A felony or misdemeanor conviction may disqualify the applicant from County employment.
City of Santa Monica  – Santa Monica, CA – Can not be convicted of a felony offense within the preceding seven years from the date of application. Most Positions.
California State University  – Fresno, CA – Full disclosure of all misdemeanors and felonies should be made in connection with this application. Some felonies considered.
 JPMorgan Chase –  20+ locations in CA – Any felony conviction within the last seven years will disqualify you from consideration for positions.
Broadband Angels LLC – Pleasanton, CA – No Felonies within the last seven years.
Hazelden Betty Ford Foundation – Rancho Mirage, CA – Record must be free from convictions of any violent felony or any misdemeanor involving moral turpitude and from an excessive number of citations for traffic violations.
Scoobeez, Inc. – San Francisco, CA – Scoobeez is an established real-time delivery service that prides itself on having motivated drivers join our team. This is a great opportunity that includes flexible scheduling , guaranteed money per delivery, PLUS keeping 100% of the tips you earn! Background Check Required: 7 year felony / misdemeanor search in all countries identified, 7 year federal criminal search in all districts identified.
Background Check Limits in California
It is important to understand that some states have laws regarding how far back a criminal background check can go. Here are the laws.
Twelve states do not allow any felony conviction information older than seven years to be reported.
California
Colorado*
Kansas*
Maryland*
Massachusetts
Montana
Nevada
New Hampshire*
New York *
Texas *
Washington*
(* exceptions based on pay/salary)
Some states will not report court cases where you were found NOT guilty: Hawaii, Indiana, Kentucky, Massachusetts, Alaska, California, New York and Michigan.
These states will report unlimited numbers of years back of felony convictions and also report NOT guilty verdicts: Mississippi, Missouri, Nebraska, New Jersey, North Carolina, North Dakota, Ohio, Oregon, Rhode Island, Alabama, Arizona, Arkansas, Connecticut, Delaware, DC, Florida, Idaho, Indiana, Iowa, Louisiana, Maine, South Carolina, Tennessee, Utah, Vermont, Virginia, West Virginia, Wisconsin, and Wyoming.