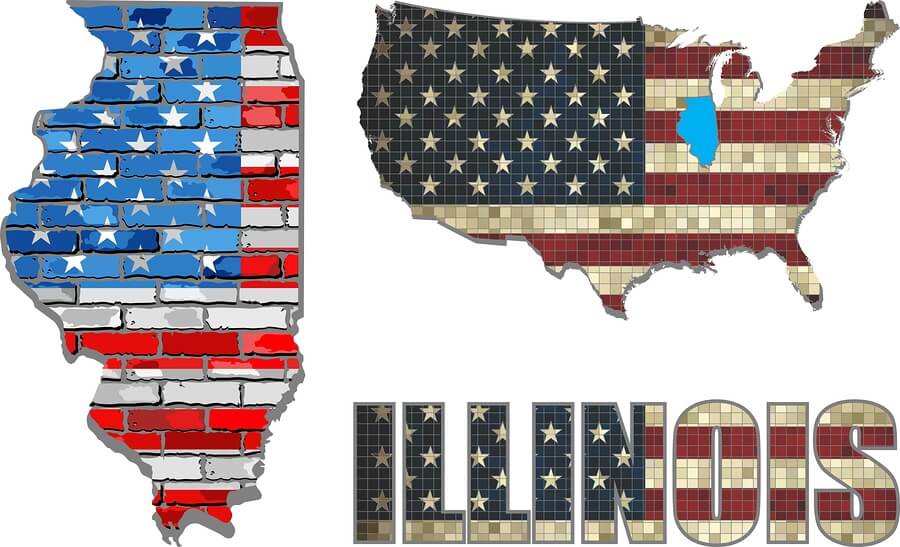 In this article you will find jobs for felons in Illinois, if you live in the city of Chicago then you may also want to check out our jobs for felons in Chicago page also.
Finding a job as a felon can be very difficult depending on where you live and how long it has been since you were released from prison or finished probation. Our organization, Help For Felons provides information to help felons and ex-offenders with jobs that hire felons, housing and other matters by providing helpful information and advice.
Jobs For Felons In Illinois
The employers listed on this page, Jobs for felons in Illinois, will not hire every felon that walks through the door! With that being said they do not have a blanket policy against hiring felons and have hired felons in the past.
Illinois Job Link
The Illinois Job Link is a state run program that assists all people, including felons with finding jobs within the state of Illinois. They offer a wide array of resources that can help you land a job. Some of the services they offer are as follows:
Staffing Agencies
The good thing about staffing agencies is that they have many different jobs available from a number of employers. This is good since it allows you to apply to a variety of employers at the same time saving you time. Some of the larger staffing and temp agencies that may hire felons in Illinois are as follows:
There are many more staffing agencies out there. We suggest calling all of them in your area and seeing what they have to offer.
List of Jobs That Hire Felons in Illinois
We are always updating this list so check back. If you know of any felon friendly employers in Illinois please let us know by leaving a comment at the bottom of the page please!
White Collar/Office Jobs
JP Morgan Chase – Felony convictions must be over 7 years old.
Shields Insurance Group, Inc. – Mount Vernon, IL – Adhering to strict FCC rules, please don't apply if you have any felony related to theft, violence, drugs within the past seven years or ANY past convictions concerning violation of the FCC rules. With that being said "We hire star performers not backgrounds if you have what it takes Apply Now!"
Transportation Jobs
Amerifreight Systems – No felony convictions within the last 5 years.
PTI Trucking – Most felonies must be over 10 years old and have a CDL.
Eagle Logistics Services –  Felon friendly, must have CDL.
Labor Jobs
Christie Lites – Antioch, IL/Woodridge, IL – Service technician – Qualified candidates with felony convictions welcome to apply.
Colo Railroad Builders – Felonies must be at least 7 years old. Manual labor on railroad tracks. Decent pay.
United Parcel Service/UPS – UPS has hired felons in the past depending on the type and time of the felony conviction. Apply for package handler jobs to get your foot in the door.
LaCosta Facility Support Services – Convictions must be over 7 years old. Janitorial positions available.
Ingalls Health System – Felonies must be over 5 years old. Various positions.
Hospitality & Food Jobs
IHOP (International House Of Pancakes) – No background check at most locations.
Felony Expungement – In a number of states it is possible to have your felony conviction either expunged or sealed. Imagine having your record swiped clean! Learn more here.
Background Check Limits in Illinois
It is important to understand that some states have laws regarding how far back a criminal background check can go. Unfortunately Illinois does not limit how far back an employer can do a background check. Here are the laws in other states.
Twelve states do not allow any felony conviction information older than seven years to be reported.
California
Colorado*
Kansas*
Maryland*
Massachusetts
Montana
Nevada
New Hampshire*
New York *
Texas *
Washington*
(* exceptions based on pay/salary)
Some states will not report court cases where you were found NOT guilty: Hawaii, Indiana, Kentucky, Massachusetts, Alaska, California, New York and Michigan.
These states will report unlimited numbers of years back of felony convictions and also report NOT guilty verdicts: Mississippi, Missouri, Nebraska, New Jersey, North Carolina, North Dakota, Ohio, Oregon, Rhode Island, Alabama, Arizona, Illinois, Arkansas, Connecticut, Delaware, DC, Florida, Idaho, Indiana, Iowa, Louisiana, Maine, South Carolina, Tennessee, Utah, Vermont, Virginia, West Virginia, Wisconsin, and Wyoming.