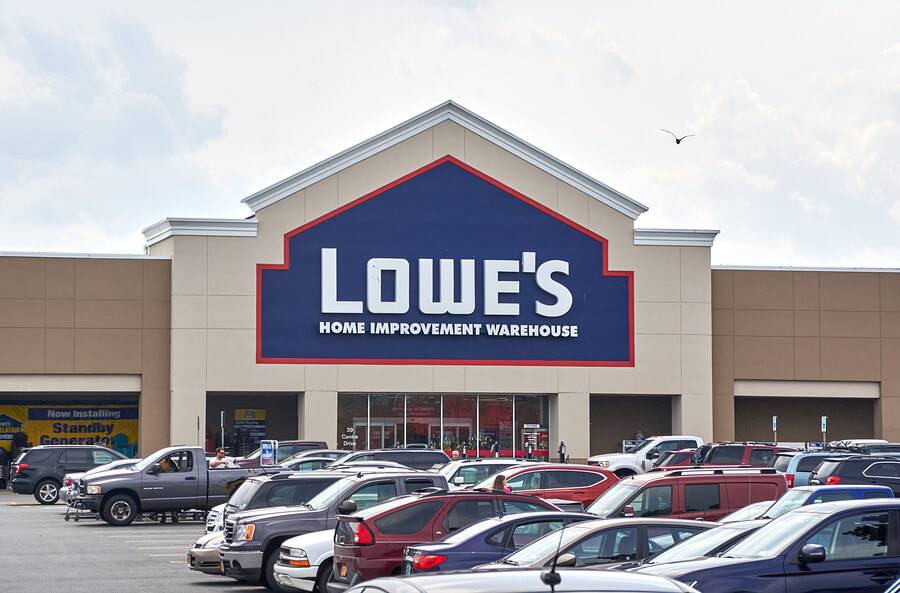 It can be hard to find a job as a felon as you already know. Many felons are turned down on a regular basis for jobs they are qualified for. Our organization, Help For Felons, is here to help make your life a little easier by providing information about jobs for felons. So is lowes on of those few employers that will hire a felon? Let's find out!
Does Lowes Hire Felons? Answers here!
Does Lowes hire felons? The answer to that question is, yes Lowes does hire SOME felons. There are many factors that go into who Lowes hires. We have heard from many felons/ex-felons that have not been hired by lowes. Many have also stated that they did have an interview but were never contacted afterwards. This was most likely due to the fact that they are felons. On the other hand there has been a few people that we know of that were hired by lowes and had a felony conviction in their background.
So how does lowes choose who they hire? There are several factors that go into their choice to either hire you or not. Here is what they will look at when you apply to lowes:
Type of felony conviction
Length of time since conviction
Position applied for
Job related skills
People that have theft/fraud or violent felonies will not be hired by lowes period, even if it is 20 years old. Now if you do have a felony that isn't violent or theft/fraud related then you may be able to be hired by lowes.
Background Check Limits
It is important to understand that some states have laws regarding how far back a criminal background check can go. Here are the laws.
Twelve states do not allow any felony conviction information older than seven years to be reported.
California
Colorado*
Kansas*
Maryland*
Massachusetts
Montana
Nevada
New Hampshire*
New York *
Texas *
Washington*
(* exceptions based on pay/salary)
Some states will not report court cases where you were found NOT guilty: Hawaii, Indiana, Kentucky, Massachusetts, Alaska, California, New York and Michigan.
These states will report unlimited numbers of years back of felony convictions and also report NOT guilty verdicts: Mississippi, Missouri, Nebraska, New Jersey, North Carolina, North Dakota, Ohio, Oregon, Rhode Island, Alabama, Arizona, Arkansas, Connecticut, Delaware, DC, Florida, Idaho, Indiana, Iowa, Louisiana, Maine, South Carolina, Tennessee, Utah, Vermont, Virginia, West Virginia, Wisconsin, and Wyoming.
Other considerations
From what we have found lowes highly prefers for your felony to be at least 7 years old. We have not 100% confirmed this from Lowes themselves but have seen this policy stated in some job advertisements over the years. If you have any further comments or knowledge about applying at lowes or any other business that hire felon please let us know.