Amazon Mechanical Turks is a program that allows employers to post jobs (known as HIT's) to be completed by you. Most of the work is projects that can not be completed by an automated system or software. The jobs are typical data entry positions that are lower paying. You are paid on a per unit basis so it is very important that you have excellent typing and data entry skills like 10 key.
Amazon Mechanical Turks – Data Entry From Home
While we do not recommend Amazon Mechanical Turks for everyone it may be a good option for some particularly with great typing skills.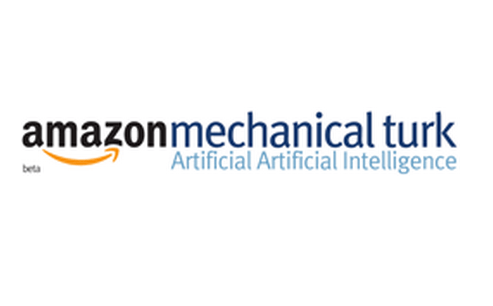 A typical example of the type of work on Amazon Mechanical Turks is that you are shown a number or dollar amount  on a receipt and you must transcribe that number to a form. Sometimes the numbers will be hard to see or will be very long.
Other examples would include listing what a consumer bought from a store by transcribing the entire receipt, UPC or the color of something. There is always a lot of work available and there is no limit as to what you can do. At first not all work will be open to you but as you complete more jobs you will have the opportunity to complete better paying tasks.
Pay
Pay is per piece or batch. There may be five receipts or more in any given batch. The completion of a batch of HIT's can earn you anywhere between .01 cents and 1 dollar. The pay all dependents on the difficulty of the task at hand. The work is often repetitive and boring.
Felon Friendly
There is no background check and these can be great work at home jobs for felons that excel in data entry. Even if you do not work this as a full time job it can be a great supplement to your regular job or other online job like Upwork. You can find more information here about Amazon Mechanical Turks.