All too many prior convicted felons wind up working low-paying, dead end jobs after their release. But it doesn't have to be that way! Several have, in fact, paved a path to great success, and even fame. Though to paraphrase actor Bill Murray, "why be rich and famous? Try being rich first!" No matter what your end goal, here's our list of a few very successful felons to inspire you. Some, you've probably heard of, but maybe most of them are new names for you. That's okay; those are the ones who decided to just trying being rich first!
Top Ten Most Successful Felons
1) Larry Lawton
Larry Lawton is a jack of all trades. Writer, speaker, TV star, even honorary cop! He is the  President of the Reality Check Program and Jewelry Robbery Prevention. He's also one of American history's greatest jewel thieves. An early bad start in the Bronx got him off on the wrong foot, and a stint in the Coast Guard failed to save him from himself and his own penchant for criminality.
In his mid-20's, Lawton began a seven year crime spree along the East Coast, raking in from $15 – $18 million with his crew. By 1996, the law finally caught up to Larry and he went down under the so-called RICO Act, for a combined sentence of 48 years. He didn't let his sharp mind go to waste in jail, instead studying law and even winning a case in the Supreme Court!
Obtaining an early release, he began his Reality Check Program to save kids from making the same mistakes he made. He also works with law enforcement agencies as an advisor of the criminal trade's inner workings, which led to his becoming an honorary officer in Missouri. He's also been lauded by Congress itself for his efforts.
2) Paul Fauteck
Fauteck was a Kansas kid who loved stealing from his classmates at an early age. He soon graduated to illegal weapon concealment and human trafficking (well, his wife, anyways). But it wasn't until he was busted for churning out fake checks that he finally landed behind bars, often kept in isolation for repeated bad behavior.
By the time he was released, Fauteck's father passed away, giving him a somewhat new perspective on his own life. He made the move to Illinois and began studying psychology, going on to become a highly reputed psychotherapist in Chicago, as well as a forensic psychologist.
His good works within those fields actually led to a Presidential pardon from George H.W. Bush–an extremely rare event! Fauteck remains involved in helping others, and in attempting to reform trouble cons who are struggling with their rehabilitation efforts.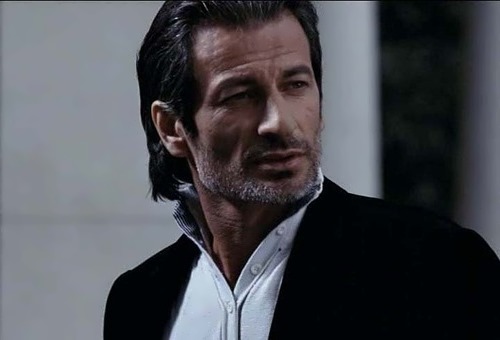 3) Snake-Man – Mukhtar Gusengadzhiev
Gusengadzhiev, AKA Snake-man, was once the Guinness Book of Records' most flexible man on the planet. Hailing from Russia, he worked as a circus and theater performer around the world, including with the famous Cirque du Soleil and ZUMANITY.
An avid actor, he's also been in 30 movies, though you may've missed most of them at your local cineplex. A true Renaissance man, Mukhtar is also a painter and can even use his feet to paint (why he needs to, I don't know). He's won awards such as the international Stars of the 21st Century, he's been in Black Belt and Kung Fu magazines, and he's given lessons to many stars and actors looking to learn his secrets for their own roles.
But before he made it to those stages in his life, he spent three years in jail for hitting someone.
4) Eugene Brown
Brown is an entrepreneur chess player, who opened the Big Chair Chess Club as a means to help provide alternatives to urban teens from a life of crime on the streets. Brown knew all about such criminal activities, and had spent 18 years of his of life in prison for robbing a bank when he was only 20.
Brown was able to learn from both his experiences as a criminal youth and as a nearly two-decade inmate, he's been able to pass on as credible lessons to those in the urban environment. If not for his profound insights and advice, who knows how many young men or women might have ended up making similar mistakes, ruining not only their own lives but also, in many cases, the lives of their victims.
Brown challenges these youth to take another path, to chose the wiser option, and to have enough respect for themselves–and their teachers and parents–to try something positive. If all that weren't enough, Brown also works with released convicts to help them re-enter normal society–all under the auspices of a chess club!
5) Jeff Henderson
Before he became an accomplished chef, Jeff Henderson was a drug dealer in southern California. Gang warfare was a daily part of life in his neck of the woods, and selling drugs was part of that life. It wasn't easy money, but it was very, very good money, around $35,000 a week…and this was back in the '80's.
But in 1988, at age 24, Henderson was busted selling cocaine and he wound up doing nearly 11 years for his crimes. Somewhere along the line he discovered something new about himself. He liked cooking. A lot! So he studied it, all the time, reading, watching shows, working in the kitchen.
Within a few short years he was working at an Air Force Base dining facility and soon sent off to the Culinary Training School at Maxwell Air Force Base, Alabama. An inmate cooking for troops might not sound glamorous, but he was learning his trade very well. Only problem? Once released, no one wanted to hire him. He had to take work as a dishwasher, but slowly proved himself and began working his way up the ladder of posh California hotels, then later Las Vegas ones. Landing a gig as Executive Chef at Café Bellagio in Las Vegas, he was lauded as Chef of the Year by the American Food and Wine Tasting Federation.
Next he formed his non-profit, The Westside Group, to help children, and he even wrote a memoir, "Cooked: From the Streets to the Stove, from Cocaine to Foie Gras."
6) Reginald Dwayne Betts
As a teen, Reginald Dwayne Betts and a friend of his stumbled across a man sleeping in a car in the parking lot of Springfield Mall, Virginia. The pair of boys held the man at gunpoint and stole his car, keeping the man prisoner as they went on a ride.
It was a very costly ride, and in less than a day Betts was caught and charged with six felonies. He was later tried as an adult, and served a sentence of nine years. Apparently the judge who handed down the sentence actually believed such a stent would offer the young Betts a chance at redemption, getting him off the streets and into an environment where he could spend his time learning something.
Ironically, it sort of worked and Betts wrote "A Question of Freedom: A Memoir of Learning, Survival, and Coming of Age in Prison" Per the story, prison was essentially a place of "ritualized humiliation, not rehabilitation," but from it Betts was able to find his redemption via the book itself. Turned out he had a knack for writing, and now, along with being a popular published author, he's also a poetry teacher at the University of Maryland and a fellow at the Open Society Institute.
7) Eugene Vidocq
Here's an oldie but goodie…Eugène François Vidocq (24 July 1775 – 11 May 1857), the "Father of Criminology," served as Director of the French police. He was also in charge of one of the world's very first private detective agencies. But before reaching those lofty heights of law enforcement, Vidocq was a petty criminal, in and out of jail during his "troubled youth." At times he'd even commit a crime in order to go to jail and get fed!
While imprisoned once, Vidocq suggested to the local police chief to use the insights of a fellow prisoner, Arno Dorian, to help solve some recent murders. The deal worked; Dorian offered useful insights, the chief got the credit, and Vidocq learned his first trick of detective work–to catch a criminal, you have to think like one. But indeed, Vidocq did more than just arrange the meeting; he gave Dorian his own knowledge of the inner workings of the Paris underworld. As the years went by, Vidocq let it be known to the police that it was he would had been supplying the most useful tidbits of information, through Dorian, and thus he was able to become an officer himself, founding the Sûreté, France's foremost crime unit.
For Vidocq, it paid to be an early insider!
8) Danny Trejo
We thought about leaving this one off because he winds up on every such list…but there's a good reason for that. Danny Trejo is one of Hollywood's most recognized, if overly stereotyped, tough guy character actors; it is impossible not to admire him. He has to do very little in order to play his parts; his face naturally carries more gravitas than any Oscar winner could ever muster up on set.
The man exudes authenticity, and that's because what you see if what you get with Trejo. An East L.A. drug dealer and thief, Trejo did sentences in the state's harshest prisons, becoming a boxing legend while on the inside. Following a successful drug rehabilitation program, he lent his newfound enlightenment to many counseling programs, one of which was Cocaine Anonymous.
There he made contact with someone from the film Runaway Train, and soon Trejo himself was in the picture, too. Fortune smiled on him from then on, as the ex-con ran into a former friend and screenwriter who introduced him to actor Eric Roberts…which led to yet another minor role, followed by another and another. When maverick director Robert Rodriguez took on Trejo for his Antonio Banderas movie Desperado, Trejo began to get real recognition and larger roles.
Since then he's had a steady stream of work in a variety of films, including a few starring roles such as in Machete. When watching him, one generally gets the sense that Trejo is never "acting," but rather just being himself on camera. That's the mark of a great actor!
9) Uchendi Nwani
Nwani exhibited some traits of a person with a split persona–he was an outstanding student whose stepdad was a popular Baptist pastor, but when no one was looking Nwani was also a millionaire dope dealer. Though his sentence was short compared to many others on our list (just six and a half months), he spent it at hard labor in a boot camp!
Upon his release he worked as a barber while staying in a halfway house, then went on to open his own shop and training school. Though his success is not, perhaps, as exciting as some, Nwani has proven that a person can certainly turn their life around after prison and become a success in whatever field they choose to master.
For him, it was haircutting, and he's able to do speaking circuits showing his own example to others who might feel that they don't have the ability to make it. Nwani let's them know–they do!
10) Daniel Manville
Manville is a major player in the field of prisoner rights, and as an attorney he knows how to play the game. One reason for his sympathy for cons? He did three years, four months for manslaughter. But unlike a lot of inmates, Manville spent his incarceration time working towards not one, but two university degrees. Finding his passion in law, he went off to law school as soon as he obtained his release from prison, though it took several years to be approved to practice. Manville's goals have been to make the prison system better, and to offer advocacy to those inmates in need of it. He's also a law teacher at Michigan State.
Felony Expungement – In a number of states it is possible to have your felony conviction either expunged or sealed. Imagine having your record swiped clean! Learn more here.